Since 2006, we have worked with NGOs and developed hands-on, simple and relevant programmes. Because we are independent from financial institutions, our programmes are not biased and focus on solving problems.
We assess your target groups' issues and needs.
We design a programme, either as stand-alone or to complement your existing programmes.
We train your staff to facilitate it and measure its impact.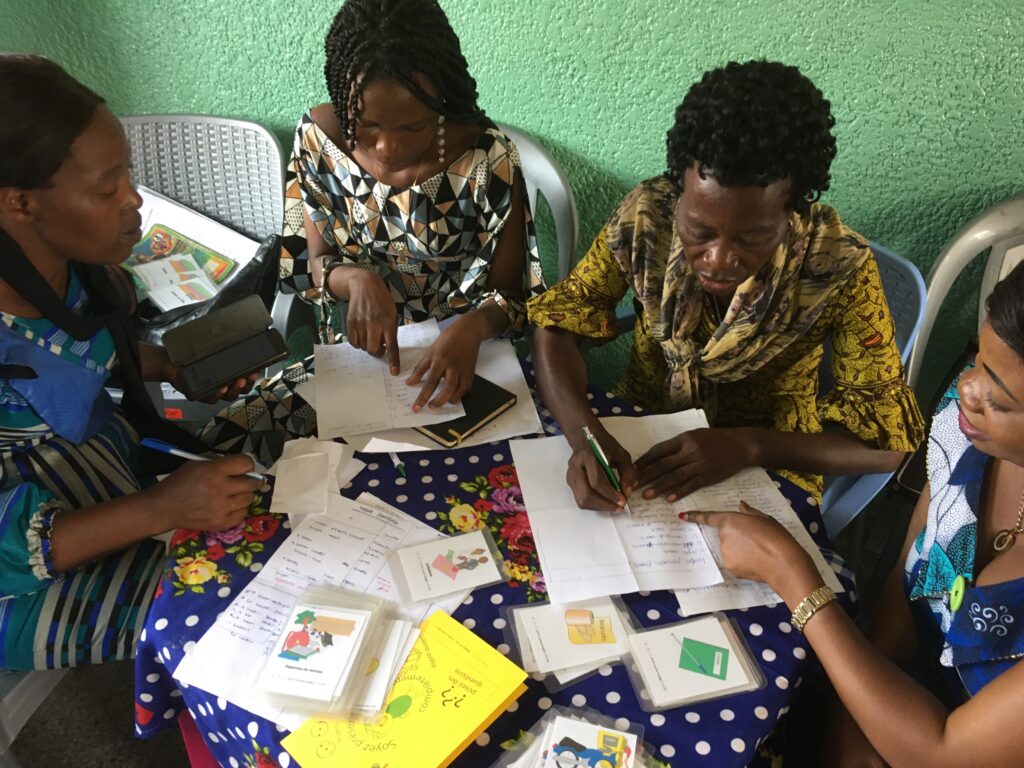 Your NGO already runs programmes on health or nutrition, or provide shelter, sanitation or vocational training. Why include financial education?
Reduce your clients' financial vulnerability by giving them the basic skills to:

Manage irregular income, reduce and control debt, save for commitments and emergencies,
Reduce family arguments around money and control consumption, especially around holidays and celebrations,
Avoid scams and exploitation.

Leverage your income generation or livelihood programmes:

Ensure your clients effectively perform bookkeeping and use it to improve their profit, plan and manage their business cash,
Encourage them to find business ideas that positively impact their community and environment, and not directly compete with their neighbours,
Instil business ethics including with family and friends involved in their business.
Examples of consulting we have done:
Design a family budgeting training for low-income families supported by Save the Children – Nepal and India.
Design an income-generation training programme for GIZ Laos.
Design a financial management training for Apprentis d'Auteuil's partners working with children in streets in RD Congo
Design a budgeting training for coffee farmers in Laos (Outspan).
Design a bookkeeping training for small businesses for Enfants du Mekong, Cambodia.
Design a personal budgeting programme for factory workers in China (Mothercare)
Design a family money management programme for ICS-SP Kenya and Tanzania to complement their parenting programme.
Check our blog for more examples!