Phuong, Entrepreneurs du Monde's socio – economic services manager for Asia who attended our level 1 and level 2 training the trainers last June, organised a training the trainers with NCRC, Entrepreneur du Monde's Indian partner in Calcutta (India), mostly using a+b=3's material and techniques. The games and interactive methods were very well received. Participants found some topics especially relevant: communication with the mother-in-law for instance. Some participants started noting down their expenses within two weeks of the training. NCRC is planning to use these training ideas and techniques to raise the financial literacy of the villagers whom they work with. Following the training, NCRC staff have already re-worked on some of their training to make them more interactive (budget for instance).
Budget game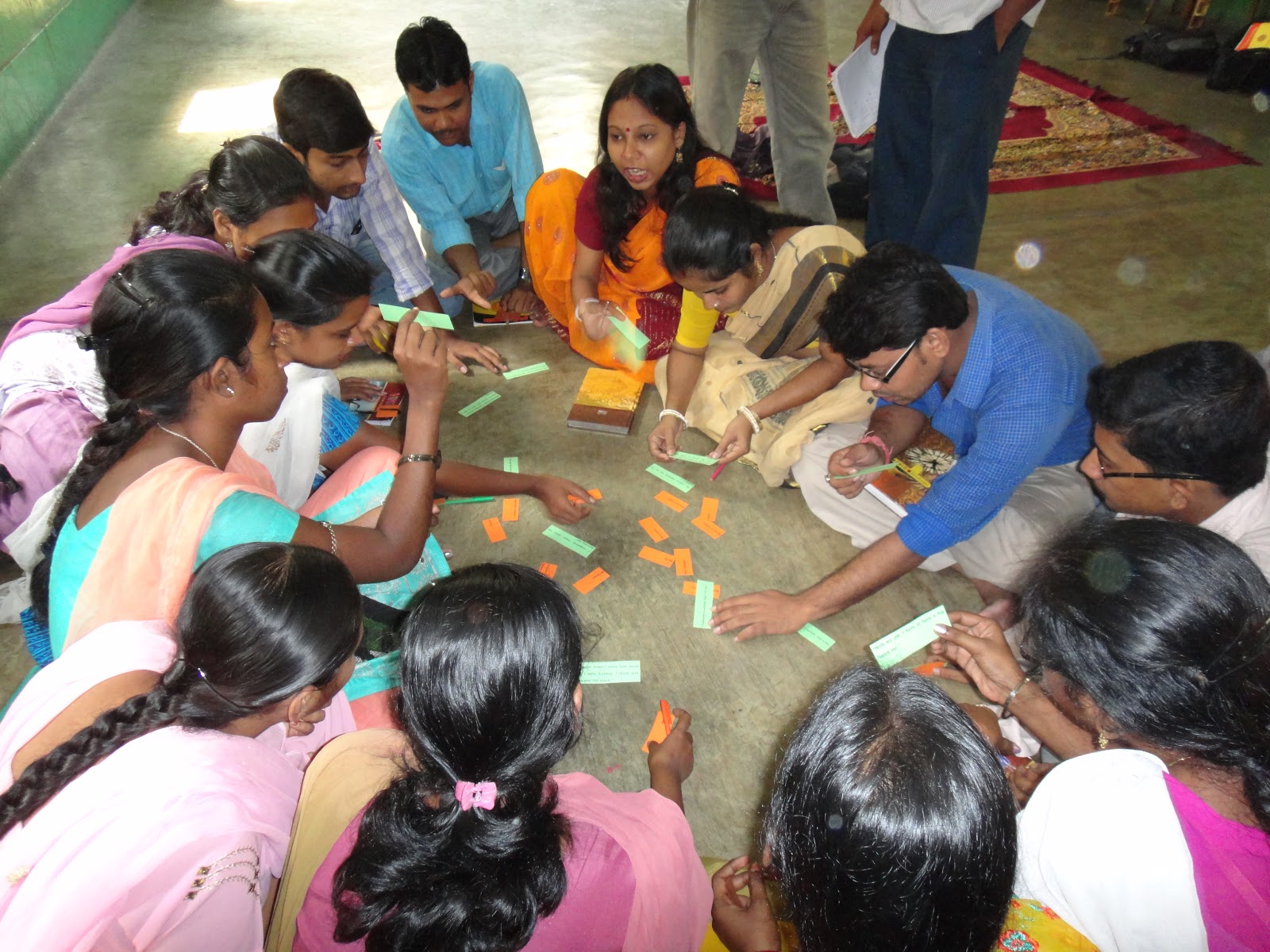 Challenges in Financial Education
a+b=3's financial ladder… in Bengali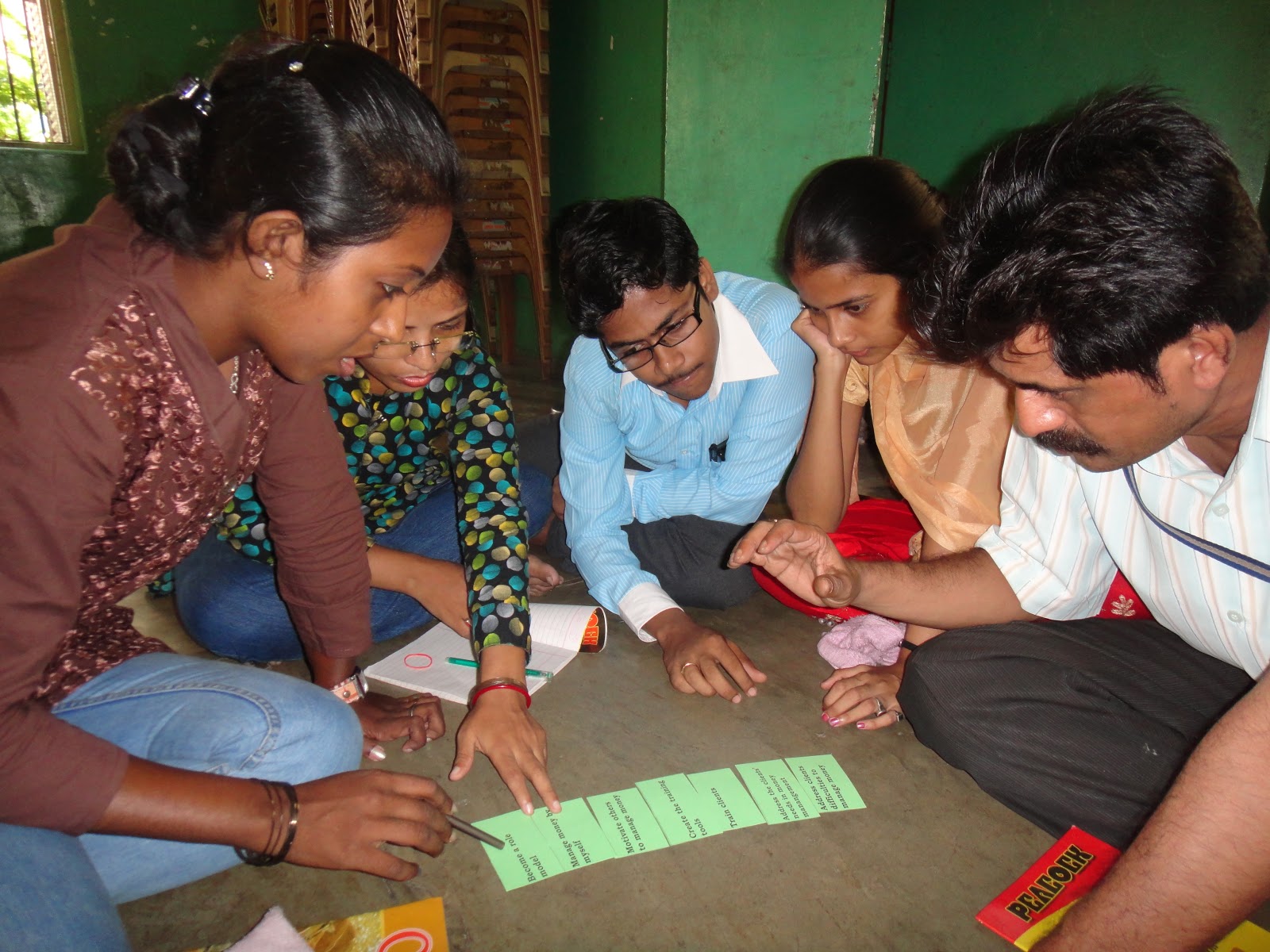 Financial literacy steps
Communication with mother-in-law
Preparing a budget…lots of discussion!
savings
shopping game
classifying expenses