For all of you who don't have much time to learn about money matters, a 3 minute cartoon and a quiz you can do in 10 to 15 minutes… and life long tips to make your life better thanks to money… and not make it worse because of money.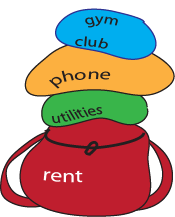 http://www.aandbmake3.com/moodle/course/view.php?id=26
You can login as guest to watch the video. The quiz requires a login – send us an email to create a free login.
It is the first one – we'll open more tips one by one. If you want to browse the other tips (no cartoon or quiz yet), have a look here.