Today was the first day of our Training the Trainers on financial literacy, for NGO workers working with youth. It is co-organized by Enfants du Mekong, Philippines.
Solving a case: what happens when we don't manage money.
Budgeting
Shopping is as fun as ever
who spent most?
who said money was boring?
shopping tips
ethics and money
getting organized: building a finance routine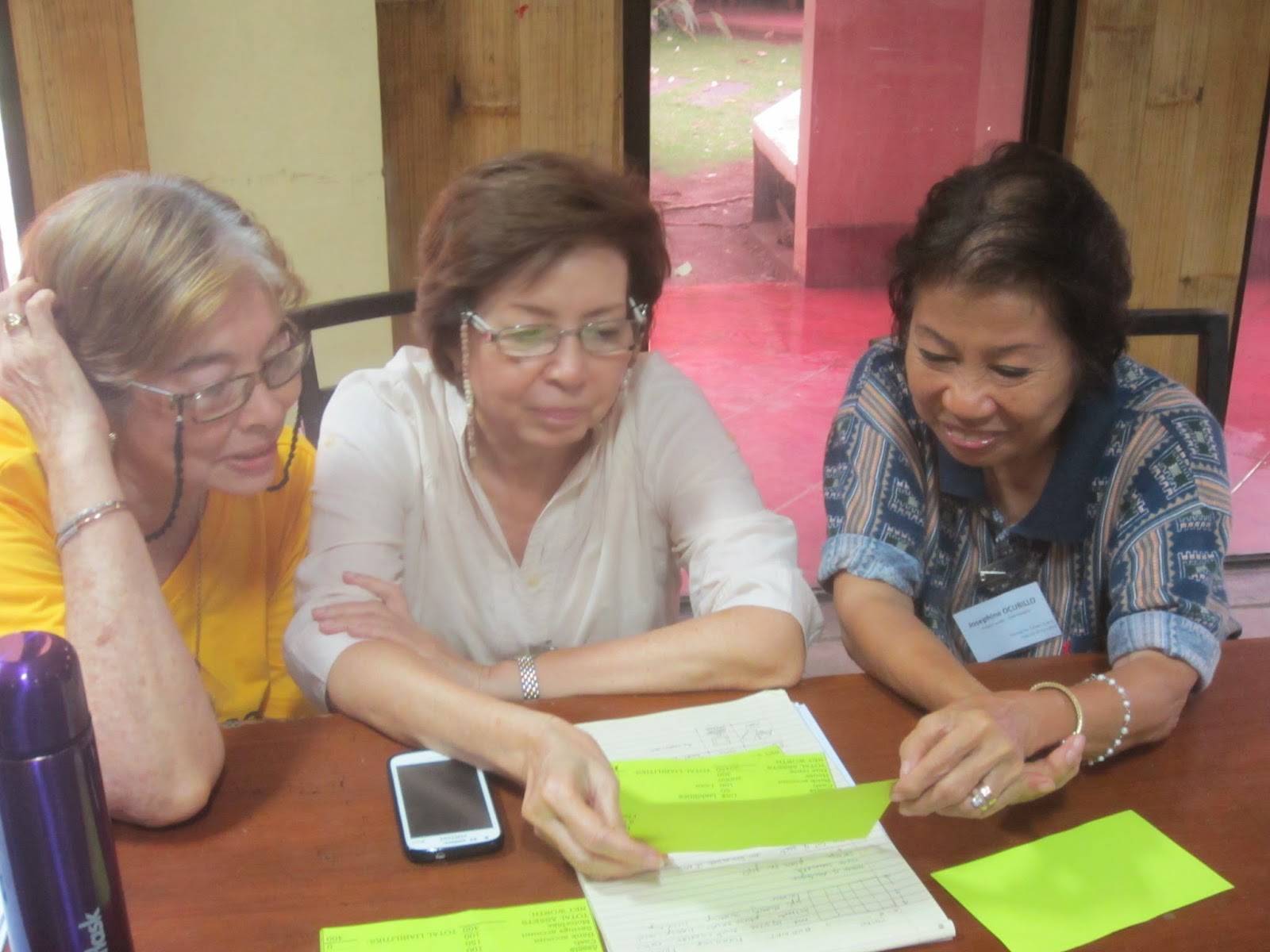 Defining wealth…
Day 1 wrap up