INNO invited a+b=3 to give a talk about financial literacy and factory workers on September 26th in Guangzhou (China PR). Soraya, a+b=3 Business Development Manager, presented key findings from our various programmes on how stress due to personal financial issues can negatively impact employees' focus and attitude in the workplace and how simple financial literacy programme can help reduce staff turnover, improve working atmosphere and prevent fraud.
"a+b=3" style presentation: engaging the 240 participants
and making them laugh!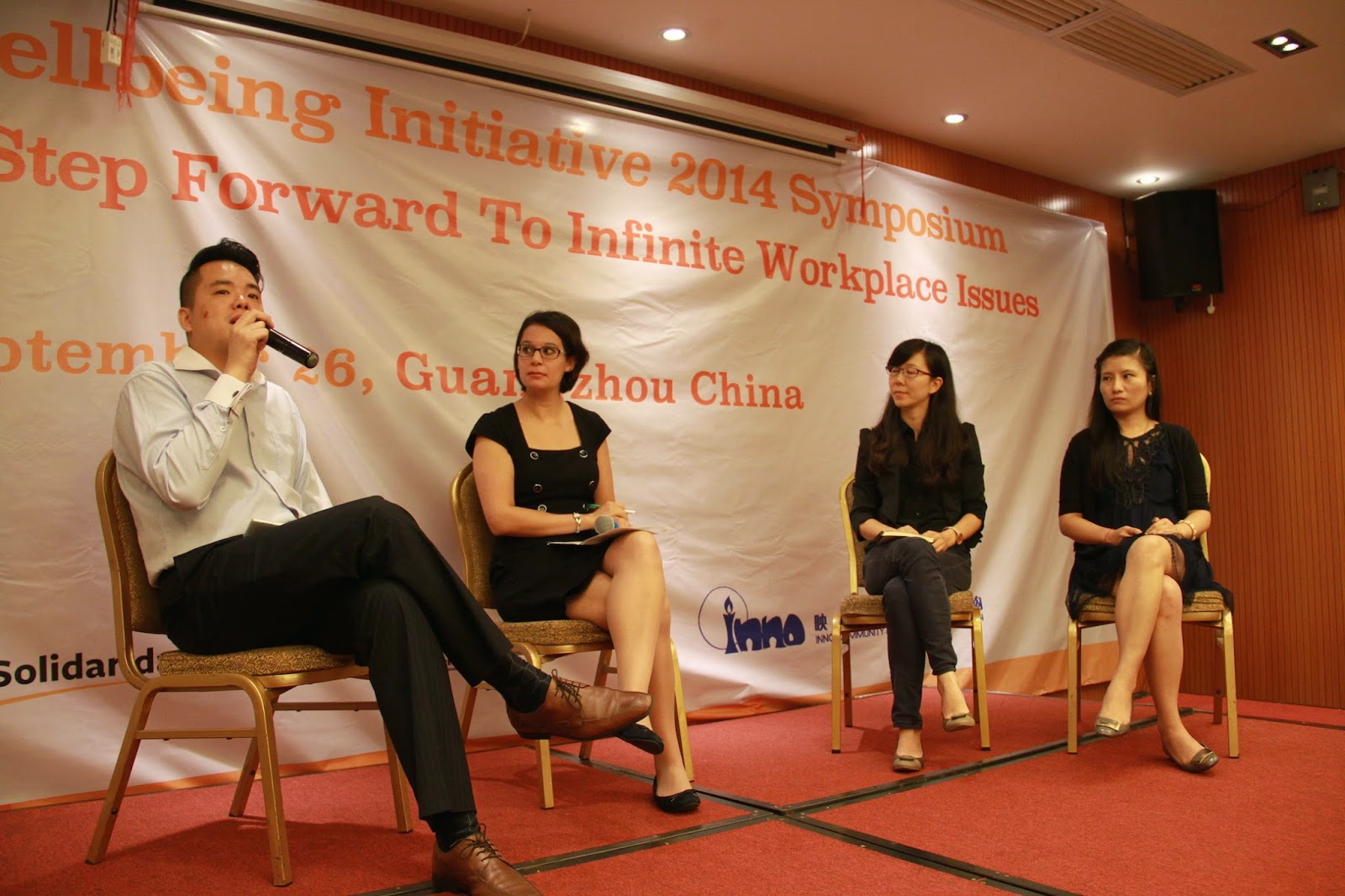 Panel discussion
Soraya had several questions on her presentation