Last December, Romain and Sybille, two French journalists of RFI (Radio France Internationale) selected five social enterprises making a difference in Cambodia: a+b=3 was honoured to be one of them!
Romain and Sybille spent time in Banteay Chhmar enquiring about the situation of the silkweavers working for Soieries du Mekong, and how they manage the income they get from their work (which is well above what they can get from other work). This is what their first video explains: they interviewed one silkweaver who struggles planning and saving money.
Then, Romain and Sybille attended one of our workshops, facilitated by Soieries du Mekong's Director. They were surprised that simple money concepts can be taught through games and pictures and could make participants laugh!
Finally, the most moving part was meeting Ngir Keum Som who attended the very first workshop that a+b=3 facilitated in Cambodia in March 2007. She explains how the basic skills taught during the workshop changed her life, helped her improve her home and prevented her from migrating to Thailand, like so many of her friends.
Enjoy the three videos (Khmer and French): http://webdoc.rfi.fr/cambodge-sok-sabai/#/les-cartes-en-main – contact us for English transcript.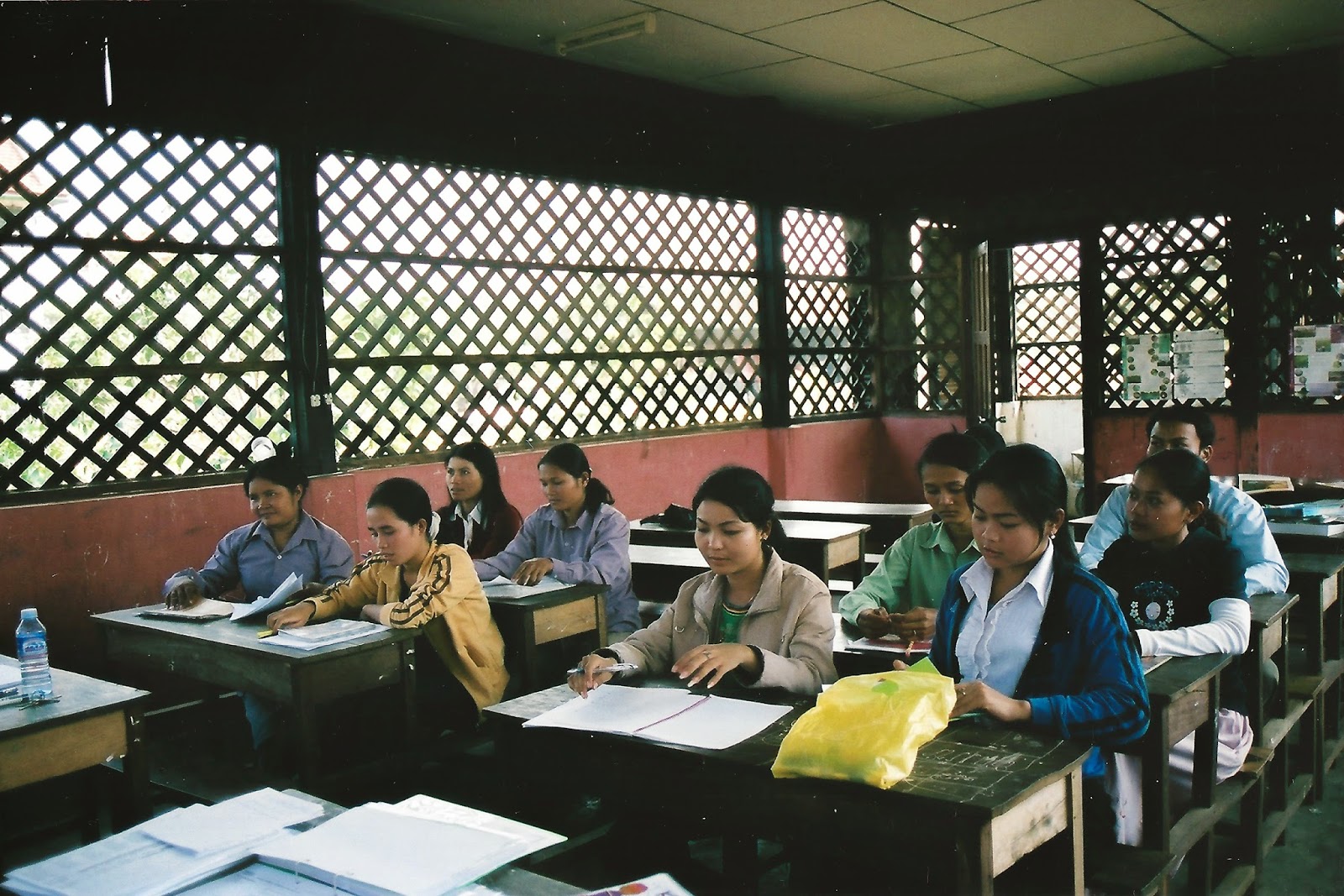 Ngir Keum Som in 2007 (in green, second row)