Today we ran Money Starters again with university students. Same topics: practical simple tools on managing money (tracking, planning ahead, budget, savings…), analysing how we choose… and how to move from choosing emotionally to making more rational choices and putting money in a wider context: money impacts relationship and money is not a goal… but a tool. As many students have too idealistic a vision of what it means to be "rich" it is important to make them think of non-material assets too. In this workshop we also cover frauds to make them more careful about money scams.
Choosing why money matters to us
Sothea's case: why writing down what we spend
Planning and prioritising expenses in order to save and get out of debt
How we choose…
psychology of spending…
ethical cases: what should we do?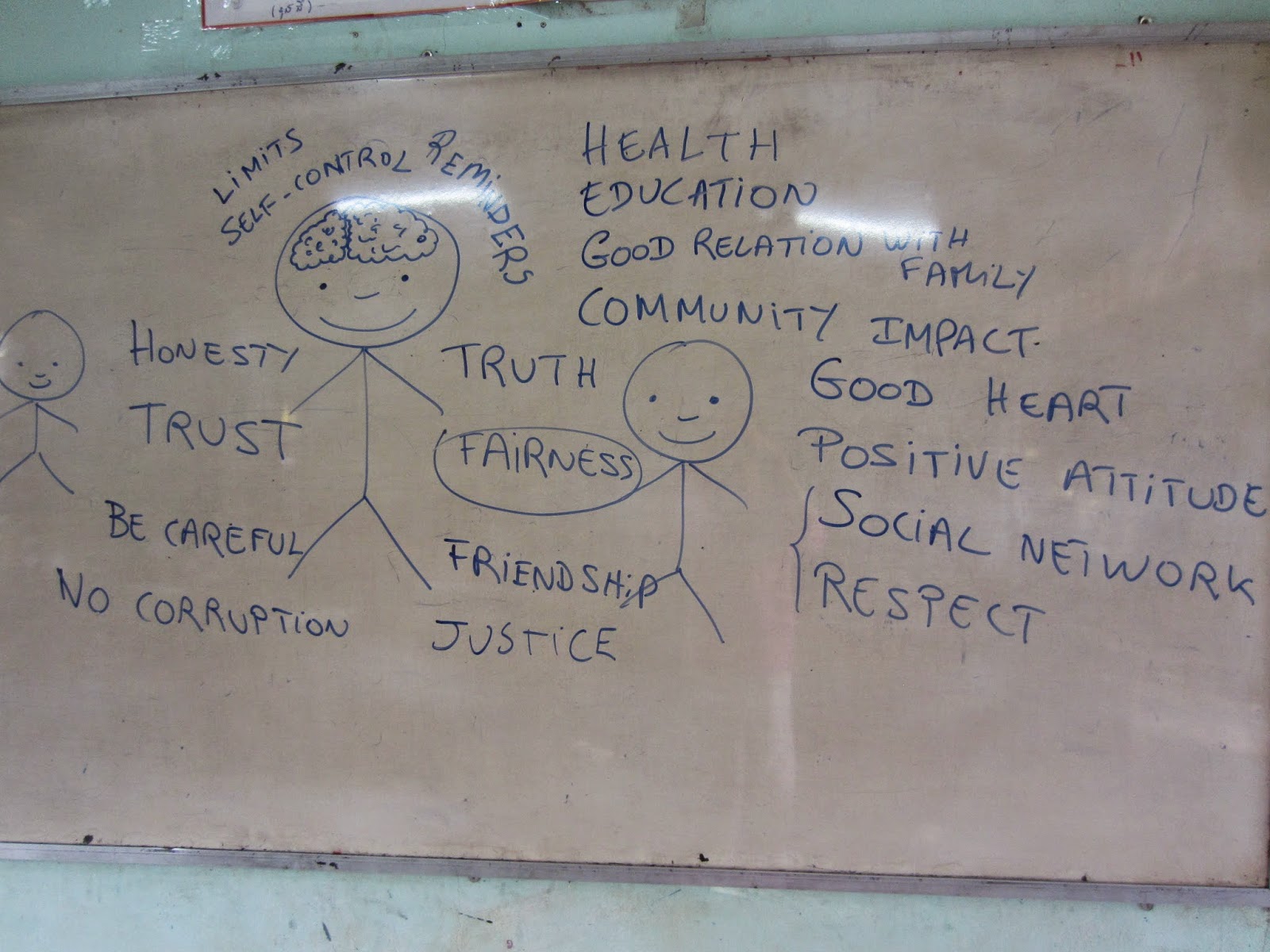 values: money is not all!
We also covered how to support family and how students' money requests impact their families.