Today, we co-facilitated two training workshops with students (year 2 and year 1), part of our continuous partnership with Enfants du Mekong.
We started with Year 2 students (their third workshop on money management):
Reviewing the tools to manage money that students learned last year
Practising budgeting – in year 2, students have to manage a bigger allowance and more expenses (rent, gas bottle…)
not easy to fit them all !
even harder to fit a bike repair …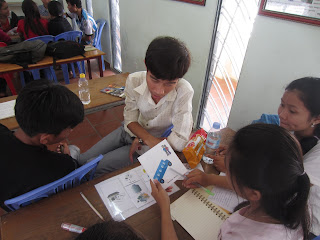 … or a trip back home.
practising project management skills : birthday party
and applying them to a familiar situation : planning and budgeting a trip back home
Year 1's first workshop was in the afternoon:
Analysing a story of a student… who runs out of money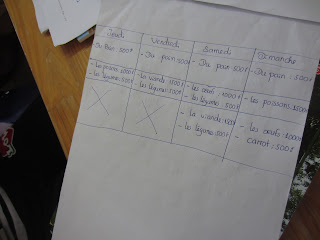 nice food budget for three days – in French…
… and in Khmer.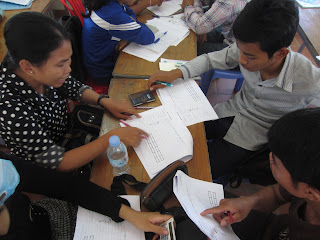 Students then wrote their own monthly budget.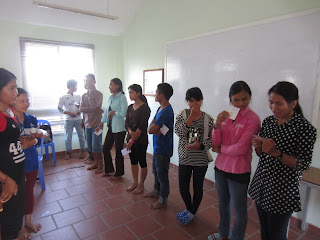 Reviewing how to manage their allowance step by step