Chhin and Tumpor (Enfants du Mekong) and Saorn (VBNK) went to Banteay Chhmar (NW Cambodia) to run our high school training programme with students, following the training the trainers earlier this week.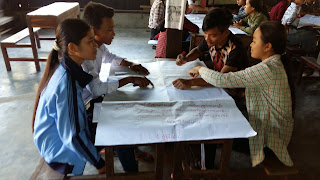 Creating a poster showing all we know about money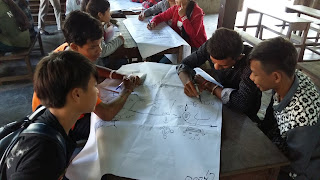 Students know a lot!
Introducing the posters
Some posters are very creative.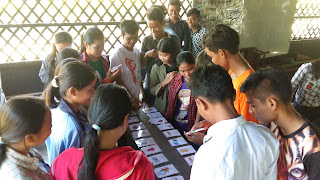 shopping game
budgeting
Well done!