Training at Enfants du Mekong Professional Life Training Center in Cebu, Philippines.
We started with a short introduction on the problems faced by youth and efficient training methods.
Identifying what is the main issue the youth face about money.
Introduction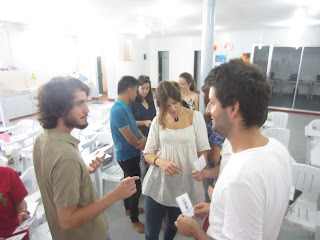 How children learn about money – example of participatory method
Experiencing the youth programme – module 1
Choosing why money matters to us
Noel's story: what did Noel do with his money?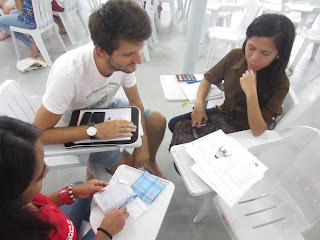 This is easier to know what we do with money when we note down our expenses.
shopping game: understanding the emotional and fun part of shopping
module 1 wrap up: "feeling" the consequences of not managing money on us… and on others.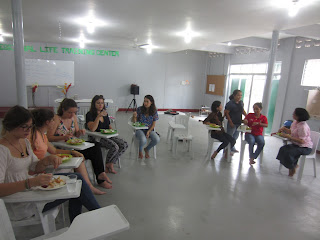 lunch at the centre
In the afternoon, participants experienced the second module of the youth progra
mme.
Reviewing the module 1 main learning points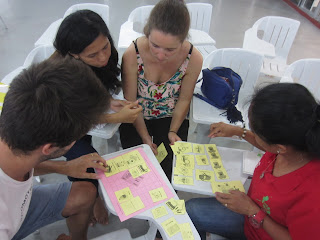 Budgeting and prioritising expenses without numbers
good and bad pieces of advise on spending
ethical cases: how money impacts relationships with friends and other people