After a first discussion back in 2014 during a Citigroup financial literacy conference, IDF invited a+b=3 to run two Training the Trainers in Dhaka. Today was the first day of the Financial Literacy workshop; after the introduction by Mr Zahirul Alam, IDF's Executive Director, participants worked on defining financial literacy, its objectives, how to help low income clients and we ended with a short summary of the basics of financial literacy. We were honoured to have the presence of Mr. Amalendu Mukhrjee, MRA's Executive Vice Charman and Mr, Md. Abdul Awal, CDF's Executive Director who formally inaugurated the workshop.
choosing our clients' number 1 objective
matching problems with solutions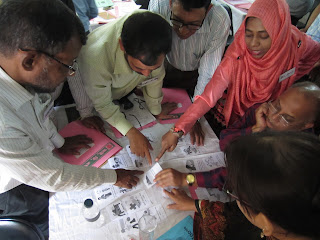 matching families' financial problems with solutions
how to identify the problems: needs assessment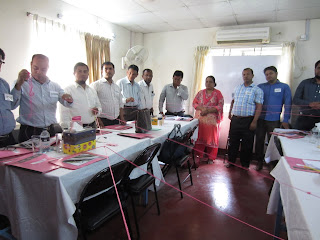 the web: our money decisions impact our future and others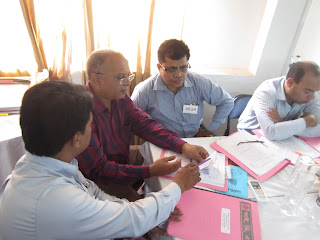 through cases, working on short term solutions to fix financial problems and longer term prevention to avoid the problems from happennng again.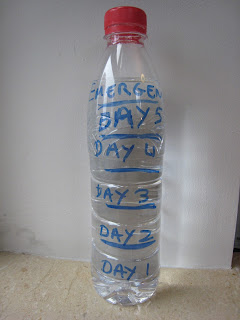 planning and tracking