As most of their clients are small entrepreneurs, IDF invited a+b=3 to run our financial literacy TOT and microbusiness TOT back to back. The first day of the microbusiness TOT focused on how to run an existing business, improve its profit and cash, and book-keeping.
Describing a typical client
the shop game: participants set up a shop and run it.
calculating a profit: the coconut exercice
breakeven
review game with ball
bookkeeping for micro-businesses
How to use books to calculate profit and cash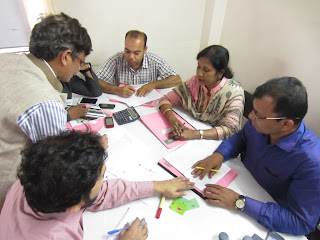 Practising bookkeeping: the eggs and chicken game