After some review of yesterday's key content and how to explain it in a few minutes, in a simple way,
we focused on families running a small business, and mixing personal and business expenses and not tracking their incomes and expenses.
Profit calculation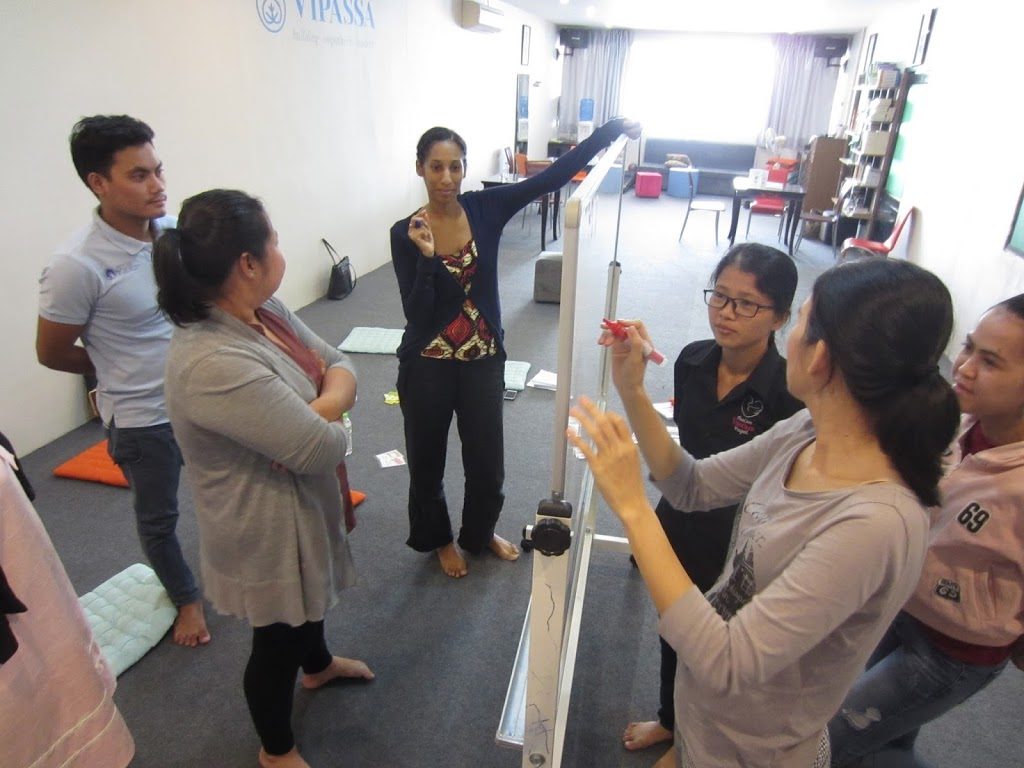 Team work for bookkeeping
Yes! Participants are smiling while practising bookkeeping!
energiser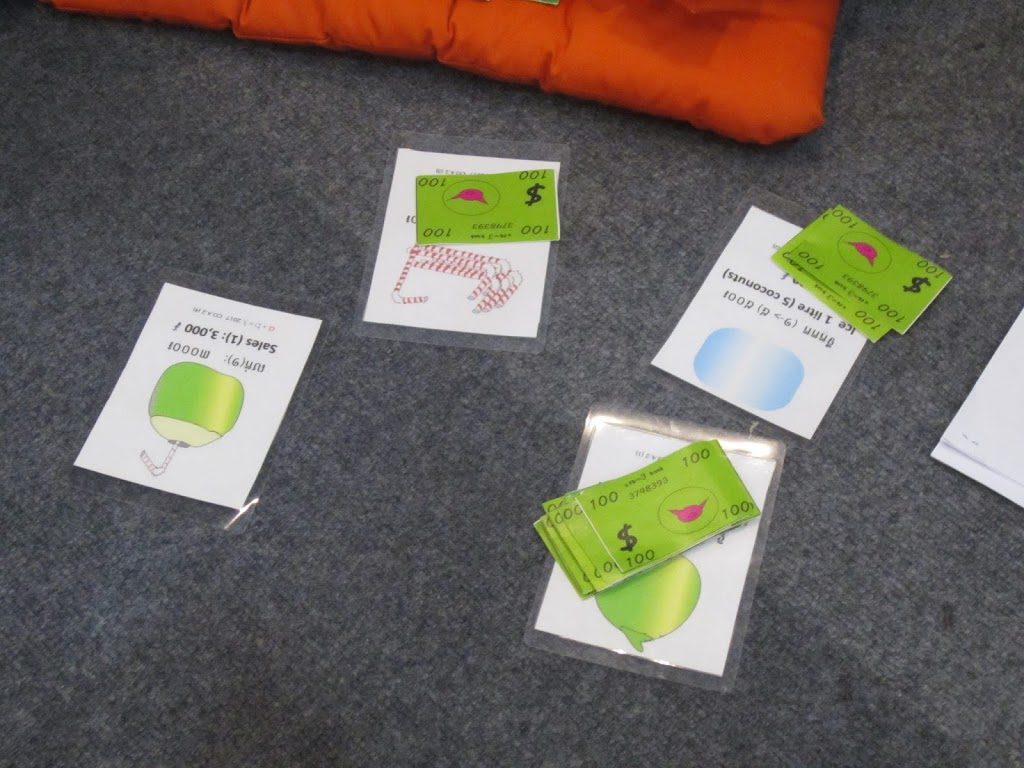 Breakeven
How much to pay oneself
Business ethics