After localising a basic workshop on family budgeting which will be part of the social protection parenting programme in Dungarpur, Rajasthan, we practised with facilitators today.
Facilitators experienced the training as participants.
The main part is a simple budgeting game.
Then participants prepared the training.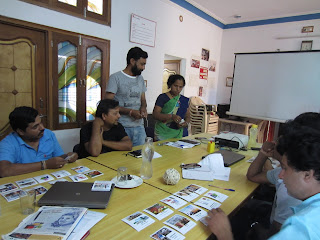 And they practised facilitating it.
explaining debts with water bottles…
…and pictures.
the web